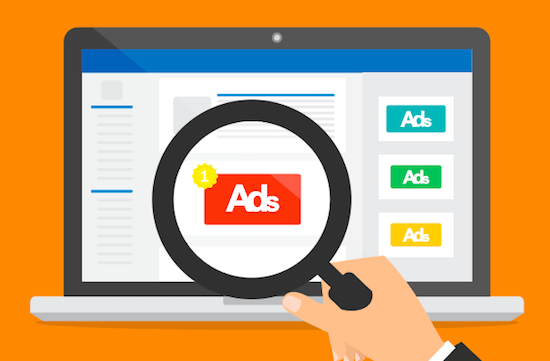 As you may know. display ads have been in business for a very, very long time. It does not only have an online presence but also has been used in print media. If you're going for a broader approach with a good budget, display ads are the way to go. In this blog we'll be talking about how images and texts should be co-dependent to attract the public.
What are display ads and how are they related to PPC?
Advertisers use flag adverts alongside other visual advertisement arrangements to market their product on web-based media, and this is known as display advertising. It is a type of PPC (pay-per-click) advertising. PPC is a type of advertising in which marketers publish adverts on a platform and pay the platform's host when their ad is clicked. Simply put, you only pay to advertise when someone clicks on your ad, and it's merely a way of 'buying' website views in addition to organically bringing traffic to your site. You can find Display advertisements in designated corners of website pages and web-based media platforms, and they are usually displayed as a normal promotion (realistic or text). All activities, from those with simple text to those with attractive recordings, can be put together beneath display advertising.
Experts providing PPC services at Prodemy India, highly recommend using PPC techniques. It's not only because it makes people aware of your brand, but also helps increase your reach. They believe everything is measurable when it comes to PPC, from the number of impressions your ads receive to the number of clicks they receive. Website visitors, and conversions, as well as the analysis you do before investing more are also a part of PPC. In the long run, the money spent on enhancing the website and product offerings pays wonders.
Why are images an important part of Display ads?
Your display advertisement should always have limited and co-dependent texts on your images. They have a significant impact on how visitors interact with your page, which in result, converts. The quality of your ad on any landing page can affect your ad rank and quality score. We are captivated by eye-catchy images first. We, then, use that focus to better understand what a message is attempting to express. To optimize your ad's messaging and ensure that it resonates with users, you should consider what types of images you might employ from the start.
Why should Texts be dependent on Images?
If you want your ad to have an impact on the audience, make sure all of its aspects are in sync and deliver a single message. Things to be kept in mind:
The purpose of the image
Color scheme for the texts and image together
Combination of texts and images will evoke public interest
Best alignment for texts on these images
Most people are visual learners. So, photos with appropriate language in your display ads speak louder than images with random sentences. When it comes to representing your company to the public, captivating them, and persuading their willingness to click, everything counts.
With the growth of digital devices and their easy availability, it's no surprise all of us are more interested in visual content that has become so vital to success. In this digital world, these ads with images and proper texts, that depend on each other, work the best.